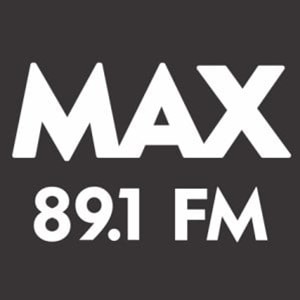 89.1 MAX FM
About Max
Who Are We?
Max is a radio station broadcasting on 89.1 FM serving Barrie, Orillia and Muskoka. We play rock and alternative music from the last three decades, with artists like Black Keys, Cage The Elephant, Foo Fighters, Nirvana, The Killers, Arkells, and many many more.
​Our Mission
To offer you a place to discover new music from our own back yard and around the world. We play the best rock and alt from around the world, and also play five LOCAL songs a day. Most importantly, we'll never waste your time by playing the same songs over and over.
We guarantee this by offering a $1000 No Repeat Work Day! If you hear the same song between 9am -5pm, Monday through Friday, we will give you $1000 Cold Hard Canadian Cash! More Details Here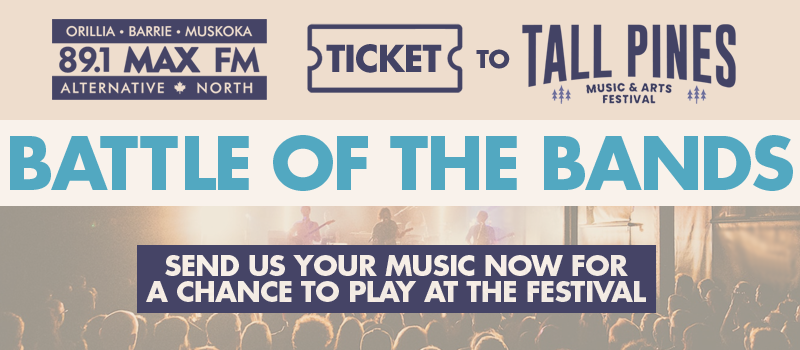 It's back! 89.1 Max FM is proud to announce that the biggest music festival in Muskoka is returning for 2023!
JUNE 16 & 17, FEATURING:
Blue Rodeo
Matthew Good · Classified · I Mother Earth
Ombiigizi · The Darcys · Jerry Leger & the Situation · Cam Kahin · The Redhill Valleys · Cam Kahin · Goodnight Sunrise · The Brandy Alexanders · Velours · Frank Mighty · Augusta · The Currie Brothers · Misty Blue
Punch Your Ticket To Tall Pines
89.1 Max FM is partnering with Tall Pines to bring one local band the opportunity of a lifetime.
We're inviting bands and musicians from across the area to compete in a Battle of the Bands event for a chance to be the opening act for the 2023 Tall Pines Music & Arts Festival, June 16th & 17th in Gravenhurst!
Here's how it works:
Submit your music for consideration using the form below. Submissions must be received no later than Friday, April 14th 2023 at 11:59pm.
Your music will be shared on our website, where our listeners will be invited to vote for their favourite, and may be played on the radio as well.
Finalists will be invited to perform at one of three "Battle of the Bands" events on May 11th, 12th, or 13th.
A panel of judges from Max FM, Tall Pines, and our partners will determine the winning act, who will then be offered a performance slot at the festival on June 16th or 17th.
The sooner you submit your material, the sooner you can start getting votes! Get in touch with us using the form HERE